Phone and Cloud Integration Bring Flexibility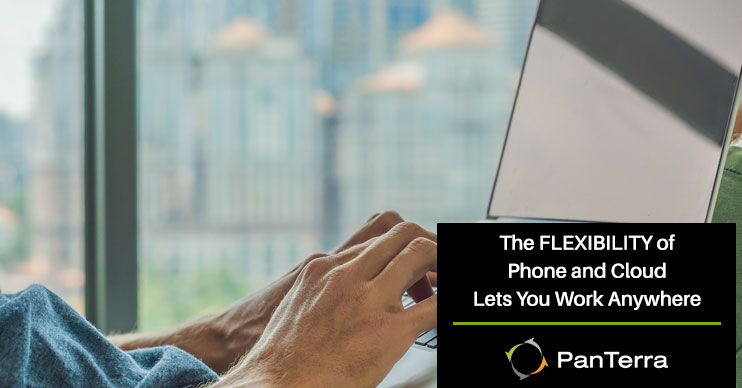 How awesome is it that we live in an age where all of our communications devices work together in a seamless, all-encompassing fashion that, just 20 years ago seemed unfathomable! With desktop phone integration and, even better, cloud integration, we have so much more flexibility than ever imagined.
So, you probably miss those days when you were chained to your desk waiting for that all important call that would land your business the biggest payout in the history of payouts (okay, a little exaggeration for effect). And, you wait…and wait…and wait. Finally, you can't wait and leave your desk for 5 minutes to use the restroom, or grab a bite from the snack room. The phone rings, you're not there, and the call goes directly to voicemail. TAG, you're it! Now, you're scrambling to return that call…it goes to voicemail…let the games begin! NOT in today's climate…that is, if you've jumped on the unified communications train where cloud integration is the name of the game.
Today's communications are so flexible that you can leave your office for a minute, an hour, a day or even a week and, with phone integration, you NEVER miss a call. You can go home to your family at a reasonable hour, have dinner with the spouse, tuck the kids into bed, sit down for the evening news and still be accessible to anyone, any time. And, when you're ready to shut down for the day, just turn on that DND (do not disturb) message and receive transcribed voicemail messages – you decide which messages are important and which ones you can ignore until tomorrow. I don't know about you, but I for one LOVE that flexibility.
With PanTerra, you even have IM (instant message) included with your cloud integration. PanTerra's Streams, collaboration has gone turbo. Send a message to anyone – in and out of your network – and communications jump to a whole new level. With phone in hand, you will NEVER miss a call, a text message or even a live video stream. That's right, when you can't attend an on-site meeting, or an event being held in another city, state or country, PanTerra Streams gets you there with live video streaming. The power of cloud integration at its finest.
To learn more about PanTerra Streams, go online and watch the video.