Microsoft bought Skype for $8.5 billion in 2011. Small businesses have been using Skype successfully. According to Microsoft, Skype used to make 3 billion minutes of calls every day. The good thing about Skype is that it is available in almost every part of the world. Skype app can be downloaded on all main mobile platforms. In spite of all this, the users have been facing many problems from the past few months.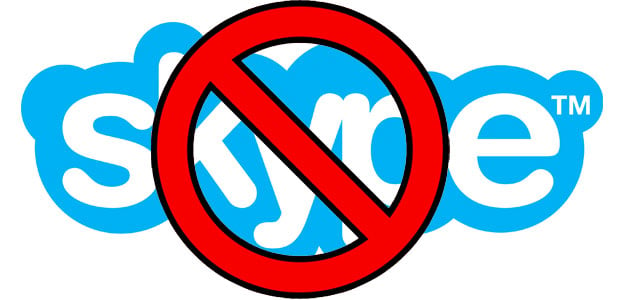 Problem with syncing messages
Many people use Skype on their PC, tablets and smart phones. This is when the problem starts as Skype can't sync read notifications in the right way when it is used on different platforms. You would also have to face the horror of reading hundreds of old messages in case you log on to Skype using a different PC. Sometimes the older messages are shown as "unread" even if the messages above that section and below that section are shown as "read". If you use Skype on the desktop, you have to right click in order to mark the conversation as "read", in case you need to clear the icon next to the username. You are forced to do it even if you are chatting to that person.
Problems with status updates
You can change your Skype status to online, do not disturb, busy, away etc. Recently, people have been facing many problems as Skype is mixing the status updates for some reason. For example if the person changes his/her status to invisible, he/she is shown as "online" or vice versa.
Timestamp synchronization issues
We know that all the chat platforms show messages in chronological order. Recently Skype has been messing up with this main property due to which messages are not shown in order. It gets extremely difficult to comprehend messages when they are not shown in chronological order.
Ringing problem
In case you use the win 32 app and you are also using Skype in Outlook.com simultaneously then be prepared to face another annoying issue. Even if you attend a Skype call on your PC, it won't stop ringing on your other devices. This happens as the web client does not register that the call was attended.
Development issues
The Skype team changed its modern app and launched the win32 client. Later it launched three UWP apps. Now Skype is killing those three apps and launching its one UWP app again. So there isn't much development in Skype's desktop features as it is still confused about building apps for desktop users.
Miscellaneous problems faced by Skype users
Many users have been facing miscellaneous problems like not being able to make video calls, the need to restart the Skype app, unable to send messages through the UWP apps, microphones not working etc.
Microsoft spent a lot of money in order to purchase Skype. Millions of people use Skype every day. Skype should concentrate on solving these issues rather than thinking of launching new features.