Improving your sales team's ability to effectively sell Cloud PBX Communications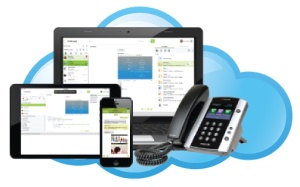 I am sitting here with the Holidays fast approaching. Any Sales Director can tell you that once Autumn comes, within a blink of an eye the end of the year will come. This is the perfect time to assess your sales and marketing strategy for 2017. Since I was introduced to the VoIP/UCaaS market in 2010 so many things have changed. More and more of the public is understanding the benefits of cloud communications. Having an effective sales strategy and process will be critical to your company's ability to capture a piece of this growing market over the next few months and years.
Helping your salespeople understand the value that offering Virtual PBX communications brings to your business is only a portion of the equation. Increased recurring revenue and increased profit margins are great benefits that your company will receive, but how does that affect your salespeople directly? It is equally important to employ effective sales tactics that are proven to find the right clients and close deals. With the right training in place, your salespeople can become an unstoppable force, which will allow you to capture a larger piece of the Cloud PBX space more rapidly.
Here are the four ways your sales team can successfully capture clients in the Business Phone System space: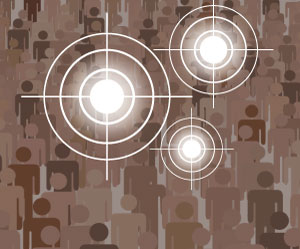 Know your target audience
Before your salespeople can effectively sell cloud communications, they need to place themselves in the customer's shoes and gain a deeper understanding of your target customer's specific needs. By conducting in-depth research, you can uncover critical insights about your target audience through any of the following research methods:
Surveying or interviewing your existing customers
Exploring your contacts database
Monitoring social media platforms and online forums
Compile all this customer data and use it to develop detailed buyer personas. Buyer personas are fictional representations of your ideal customer based on market research and real data from your existing customers. Your buyer personas should include your target customer's demographics, job title, industry, pain points, motivations and more. Above all, they should answer these questions:
What challenges do my customers face?
How can cloud communications solve these challenges?
Buyer personas help your sales team plan their sales strategy and close more deals. When your salespeople know who to target, they spend more time pursuing leads that will close. They can identify golden sales opportunities and shorten the sales cycle.
Size up the competition
Building competitor intelligence is crucial to a successful sales effort. Not only can you learn best practices from competitors, but you can also learn from their mistakes. If you haven't yet done a competitive analysis, follow these steps to conduct your own:
Develop a basic profile of several current, relevant competitors in your market. Gather information from their advertising, website and blog content. Also, check social media profiles and review industry review sites for real customer feedback.
Assess their strengths and weaknesses by asking these questions:

Are they targeting a customer-segment or specific niche?
What messages are they sending to potential customers?
Which products and services do they offer?
How does their pricing compare to yours?
How can you reduce their market share and increase your own?
An in-depth competitive analysis will help your sales team understand the market, better target customers, and know how to position your company against competitors. It also helps you get a leg up on the competition. By analyzing competitive research, you can identify your unique value proposition and give customers a reason to choose your company over the competition.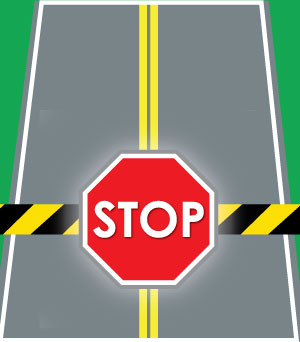 Overcome common sales objections
Life would be so much easier if every customer said "yes" on the first try. Unfortunately, that's not how the sales process works. Many customers are reluctant to change - they'd prefer to stick with what they know or they may have some very specific concerns. The onus of unearthing the needs and challenges of the customer and helping them realize the advantages of embracing cloud communications lay, in most part, with your salespeople.
Your team can overcome sales objections by planning responses to every anticipated road block. Understand what business needs and struggles may drive their reluctance for adoption and speak directly to them. Companies may be searching for ways to reduce or eliminate the high costs of maintaining and upgrading their on-premises phone solution. Perhaps they don't see how cloud communications can improve operational efficiency. The successful sales person can address specific needs and share the benefits of switching to a cloud-based phone solution; such as increased efficiencies due to real-time presence, cost savings of up to 40 percent with term contracts, improved customer service because of the flexibility mobility brings, global strength paired with local service, and so on.
Highlight the fact that an on-premises phone system that cannot adapt to their company's evolving needs is standing in the way of improvements to their business and, consequentially, positive customer experience. According to Gartner, by 2020 a corporate "no cloud" policy will be as rare as a "no internet" policy is today. Stress the importance of adopting cloud communications solutions to stay competitive in an increasingly crowded industry. Alleviate any lingering fears by assuring them that your company will be there every step of the way to help ease the transition and support them for the long-term.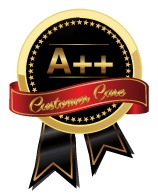 Show customers you care about them
Your sales team's priority should always be to make a sale, but not at the expense of offering an exceptional experience. Putting the customer and their needs first will improve their experience and create within them a positive perception of your company, which in turn will lead to increased loyalty and sales.
Maintaining constant and consistent contact with prospects is important to building a trusting relationship. Did you know that 80 percent of sales require five follow-ups? Yet 44 percent of salespeople give up after just one follow-up.
Your sales team can show customers they genuinely care by making the process personal. Successful salespeople gather information on prospects' and customers' businesses, use this information to create more meaningful conversations, and strive to educate them on cloud communications to alleviate the fear of change.
By remembering that each customer has a unique set of challenges and listening carefully to each customer's concerns, your salespeople can guide prospects in their decision-making process to the right solutions for their specific requirements.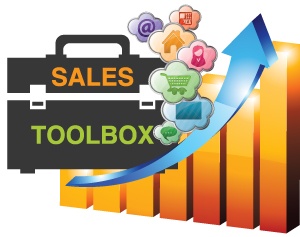 Motivate your sales team to peak performance
There's no denying that your salespeople play an important role in your company's overall success. By giving your team the tools they need, you are setting them up to succeed. If you're just setting goals without training your salespeople on the techniques that improve success, you're setting them up to fail. Let's face it. If your sales team is motivated to go out into the world and succeed, they will consistently deliver exceptional customer service, build lasting relationships, and be able to duplicate, refine and win more deals more often.
What are you doing to motivate and empower your salespeople to effectively sell cloud communications? Share in the comments below.
We want to help you get off to a great start and improve your chances of success. That's why we're sharing our one-page comparison sheet below. It will help you understand the key differences between on-premises and cloud-based phone systems and how you can develop a unique selling proposition.