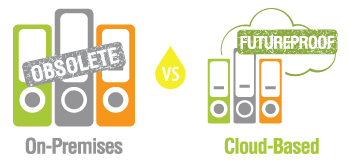 PanTerra can reduce or eliminate customer disruption by helping partners transition Avaya users to the cloud
On January 19, 2017, Avaya Inc. announced that it has commenced a formal proceeding to restructure its balance sheet to better position itself for the future. To facilitate this restructuring, Avaya filed voluntary petitions under chapter 11 of the U.S. Bankruptcy Code in the United States Bankruptcy Court for the Southern District of New York.
Now more than ever, customers and technology providers should be looking at cloud solutions as the future of communications and IT infrastructure. With cloud providers and solutions, no longer is size a material factor in determining long-term vendor viability. Indeed, agility and innovation are the benchmarks for determining long-term success as a cloud provider. Solution providers and customers should consider PanTerra, the innovation cloud leader, to mitigate risks in their business as they move away from antiquated on-premises products and delivery models.
Several advantages of moving to the cloud and away from on-premises services include:
Overall lowered cost of service; no more inventory, installation or repairs with which to deal.
Lowered delivery cost; no longer having to give any thought to stocking, truck rolls and forklift moves.
Advantages of economies of scale for large and small partners, which include a deeper feature set and tight integration.
Higher security and reliability with enhanced features such as HIPAA compliance, multi-factor authentication, automatic failover and application/data center redundancy.
Partners earn substantial bonuses and residual monthly incomes on all PanTerra cloud offerings without the burden of huge and expensive installer and support overhead.
Learn more about how PanTerra can assist your Avaya customers in transitioning to the PanTerra cloud.