File Sharing Can Be So Much More Than a Simple Box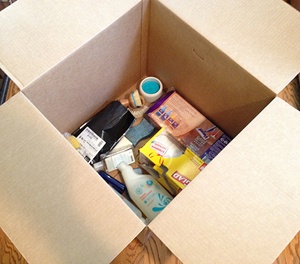 File sharing is one piece of a business process, necessary for sure, but is it sufficient enough to settle for a sharing-only service like Box or Dropbox. Business is all about sharing information between seller and buyer, communicating between seller and buyer and potentially collaborating between multiple sellers and buyers and other influencers (consultants). Sharing, communicating, and collaborating - that's what business is about and that's what IT services should support and enhance.
Most hi-tech companies are started with an idea that turns into a feature, then a product and hopefully, you can build your company around that product. Of course, I'm simplifying a process that is circuitous and complex to say the least. Once your product comes out, the market will evaluate, validate and embrace it if it solves real business challenges. This too can be tricky as businesses many times embrace narrowly focused solutions to solve today's perceived problem. Businesses make money today, not tomorrow. So if you can grow fast enough with a narrowly focused solution, you don't have to worry about tomorrow's solution, until tomorrow.
Delivering simple file sharing was a solution to address the challenges corporations were having with the proliferation of mobile devices with limited storage as well as the frustrating complexities of Microsoft SharePoint. But as the cloud file sharing market matures and customers embrace the narrow solution, IT departments must look further down the road to see how file sharing can integrate into their overall IT service solution set. Here are some things to consider when making that evaluation:
What key services do you need for your business?
It is important to align your IT services with your business and the needs of that business. If you're like most businesses, communication is paramount. Communicating with customers, prospects, clients, co-workers, vendors and partners. Sharing information is also important, hence file sharing services from the cloud have exploded onto the market. Sharing from the cloud makes sharing easy, secure and instantly available from any device anywhere in the world. Which brings up mobility services and security/privacy issues. You may have more services that are business-critical to your business and your IT services should align with these services.
What are the pitfalls of deploying multiple cloud vendors?
Now that you have those services in mind, which ones can benefit from migrating to a cloud-based solution? Chances are many, if not most, services would be perfectly suited to residing in the cloud. The benefits of cloud-based services are many: global reach and consistency, ideal for mobile devices, low-to-no capital investment, dynamically configurable and lower costs. But as you migrate multiple services to the cloud, challenges and complexities can mount quickly. Service attribute difference can wreak havoc with your end users: different user interfaces, multiple credentials to manage, administration portals, support levels, service level agreements. In addition inter-service conflicts can cause one service to negatively impact the performance or even operation of another service.
What is the true cost of managing multiple cloud vendors?
Can you make a multi-cloud vendor solution work? Sure, but at what cost, complexity and effort? The cost of managing and figuring out interoperability and configurations can be both time consuming and costly. Many vendors will require 3rd party packages to complete interoperability. Make sure you fully evaluate and understand all the nuances of a multi-vendor implementation.
What are the advantages of a unified cloud service provider?
The alternative to a multi-vendor approach is to migrate your individual services to a unified cloud service provider who delivers all of the services in a seamless integrated solution. Find a vendor that can deliver the business-critical services your business needs and evaluate how "seamless" the services actually are. In some cases, a unified cloud service provider may just be "reselling" someone else's service and the integration is nonexistent. This can be deceptively worse than managing the separate services yourself as you are now one company removed from the actual service provider.
What should you look for in a unified cloud service provider?
There are several key attributes to look for in a unified cloud service provider:

Ultra-high service attributes including 99.999% reliability and availability, 24/7 phone and IM support, strong SLAs and built-in security and privacy features such as in-transit and at-rest encryption and HIPAA compliance.
Seamlessly integrated business-critical services such as secure file sharing, unified communications and mobility support.
Technology provider, not reseller of other vendor solutions. "Reseller" providers will have lower levels of integration, reliability, availability, support and security because they don't own their technology.
The cloud-based file sharing "marketplace" is growing up and maturing. As with virtually all maturing markets, it is seeking to integrate with other services, so as not to be orphaned as a stand-alone service but to become a seamless solution for enterprises who want to "do business" faster and better. Unified cloud service providers that can deliver a file sharing solution that is integrated into their other business processes are your best bet at building an IT infrastructure that is "FutureProof" for today and tomorrow.